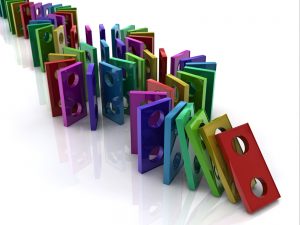 The business IT set up is critical and when everything is networked it's important that careful planning takes place before changes are made.
If you have an internal IT manager they will usually be involved in any changes that are being planned, but organisations with an external IT support service often forget to discuss their plans with them before taking action.  The results can cause real business problems.
For instance, if a new supplier dangles an offer too good to pass up for your broadband service, it's worth thinking carefully before grabbing it with both hands:
How will a new broadband supplier affect your network?  Will your devices need reconfiguring?
Is the new offer really cost-effective – and have you checked all the hidden costs and time penalties?
Does the new service do what you really need it to do – or only some of it?  Do you fully understand the implications of making this change?
If you're running a VoIP phone system, upgrading your broadband connection is likely to stop your phones working, have you checked what needs to happen for them to continue working – and the cost?
New hardware will need 'plumbing in' to ensure the server recognises new devices so that things just continue to work seamlessly.  Have you arranged for this to take place when the new equipment is installed?
This may all appear to be common sense, but it's surprising how many people forget the details or don't read the small print before making changes.