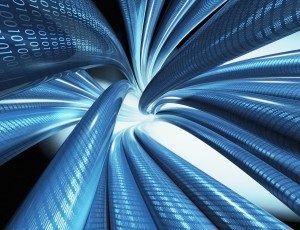 At one time Bluetooth was how you connected your mobile phone to an earpiece so you could chat in the car, but now it connects all kinds of things together.  You can have Bluetooth connections to connect:
A keyboard to a tablet
A mouse to a computer
A hands free headset to a landline
In fact, you can purchase most peripherals for Bluetooth connection, and it's a technology waiting for its time to really come.
But what about WiFi?
WiFi is for networking exclusively and requires a broadband connection.  It allows computers, printers and fax machines to talk to each other.
Because mobile phones are now mini-computers they also use WiFi to talk to the local connection and access the internet and some models can use a WiFi signal to boost their connection for voice calls too.
The simple answer to the question is:
WiFi needs a broadband connection to network devices together.
Bluetooth uses a radio signal to connect devices to each other independently.