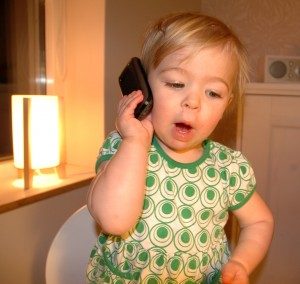 Recently a youngster managed to spend £3K of his Dad's money on video game add ons playing on his Dad's phone.  It made the national news and a few topical talk shows and revealed that this wasn't an isolated case.
There are two issues to guard against if you let your youngsters loose on any device that has online access:
How to stop them using the data download service to go online – and use WiFi instead.
How to prevent them from making in-app purchases.
To ensure that your little treasures don't use up your data allowance – and more – you'll need to disable the data service and ensure that the tablet, smartphone or laptop is connected by WiFi only.
To turn off in-app purchasing you'll need to discover how to do this for the device.  Here is how to do this in iPads (and Google Android devices and Kindle Fire).
It's a practical way to keep control of your digital devices when there are kids around!